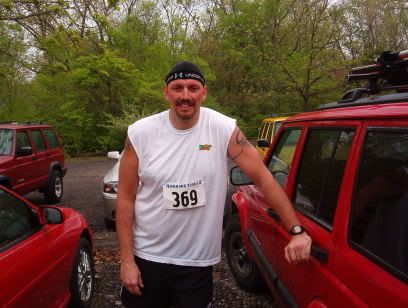 4 Miles, Still Standin'
Had a blast today. I felt pretty good, I paced myself right and I even had a small kick at the end. That last hill was a little brutal for me, but once I recovered from that it was smooth sailin' to the end. I did exactly what I wanted. I felt strong and I feel like I ran smart. I even warmed up better! I think my time was 35:35. Not blazin' fast, but I was quite pleased with it.
I had a half bottle of Heed on my way out this morning and kept the last half for after. I really think it helped. Probably just a mental thing, but whatever.
Now it's back to the drawing board for the next 3 weeks. Up the intervals and tempo runs. Now I get to start working on running and riding faster. I'll continue to build on my long days too. I've added a nice century ride in August. So I need to make sure I'm still working towards that as well.