Due to a rib injury suffered at the hands of a wheelbarrow while working on the x-course today. I was goofing around and ran down one of the jump landings pushing it empty when it hit a mound of dirt or something stopping it on a dime and driving the handle into my ribs. I thought I got impaled! Luckily, the CIC is a murse. He checked me over and thought I was o.k. I'm just very sore and the ribs are pretty tender right now. Normally I would try and run tomorrow, but I think I'll try a ride instead. When I can breathe pain free, I'll try a run. I'll have an update tomorrow. This is a terrible time for me to need to take time off. These last 6 weeks were going to be important. Hopefully It will get better FAST!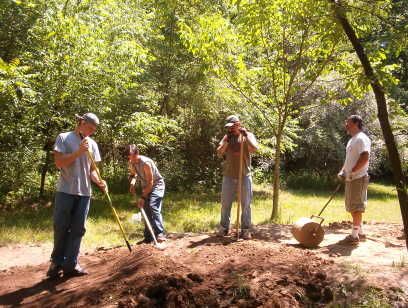 Here's the BGR crew working on the first jump.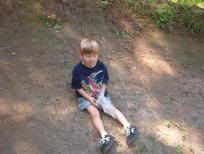 Zeke....Future BGR Dirtjumper!