This Rainy November like weather is starting to piss me off. I was really looking forward to a long day on the trails, but due to the rain, that won't be happening. There is a chance I'll get a run in at Mahomet's Lake of the Woods with Billy, but we'll have to see about that. Working 'til 2 a.m. and no riding has lessened my enthusiasm today.
I'll still be heading over though to see my mom for Mom Day. I'll also get a chance to see a couple old buddies I grew up with so it will be a nice trip. I'm also meeting Craig from Kickapoo for dinner tonight and drop off some Kona Swag. for their race next weekend.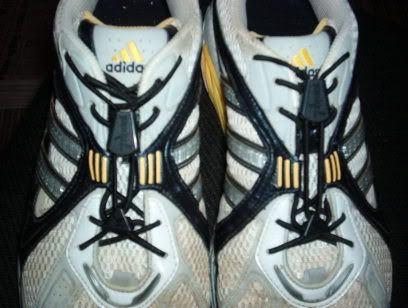 Now that run does sound intriguing. I wouldn't mind testing these Yanks Laces I bought yesterday. I figure I'd give a shot to see if they will be worth using in my Du coming up in July.